How to create an application?
People are application for make their life easier, It part of our life. When we wake up, the first thing we do is check your phone.
We also order our food, transportation, and use internet banking via mobile applications.  Applications make our daily living simpler.  Thus, this content is to explain how to create an application.  
5 Ways to Make Beautiful Fonts for UI Design giveaway tools to use for free!
How to Create an Application?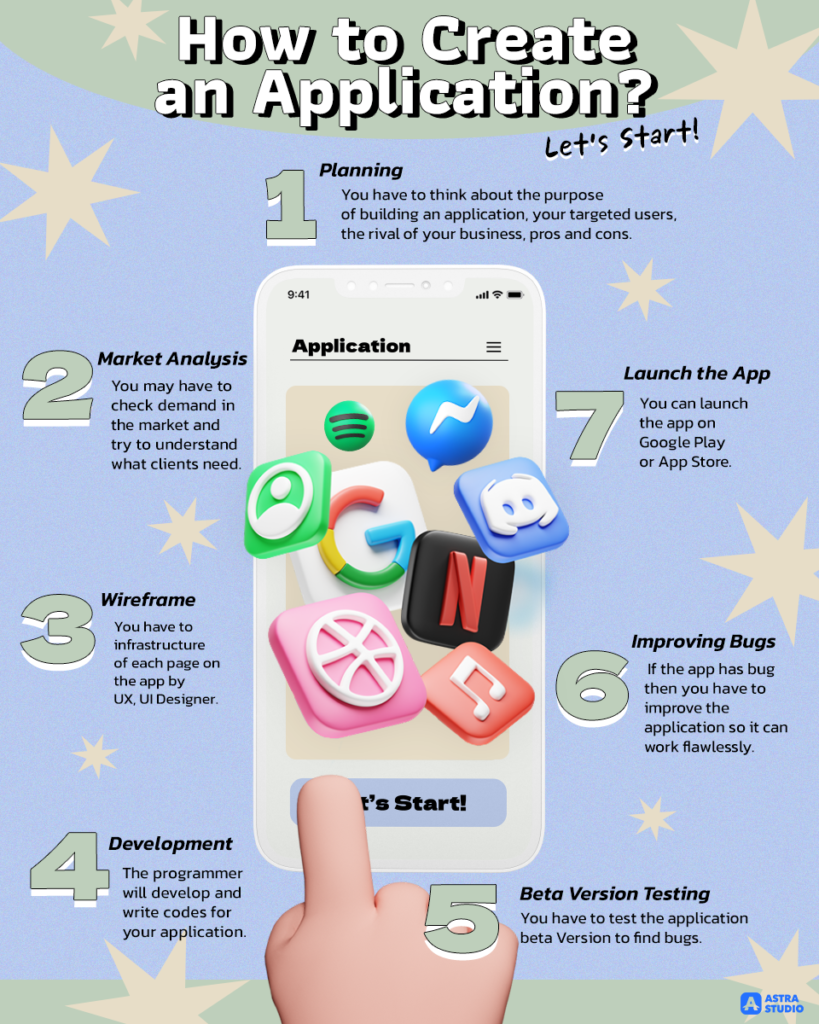 Planning is the most significant step that you should consider before building an application. You have to think about the purpose of building an application, your targeted users, the rival of your business, pros and cons and how you can improve your application, how to make your application outstanding. You must look for a company that has experience building applications.
You may have to check demand in the market and try to understand what clients need. You will then have to advertise your applications as well.
After the planning phase, you have to structure the detail of each page in an application, functions of the application, you may have to layout the application to fit in a series of mobile phones. The pictures that you use in the application have to fit in each phone. You can have UX, UI designers to do it for you.
After layout details of your application, then the programmer will develop and write codes for your application so you can test the applications.
Once the application is launched, you have to test the application. This step is called Beta version of the application that lets you test the app.
After you beta version of the application is launched, if the app has bug then you have to improve the application so it can work flawlessly.
The launch of the application
When you have completed fixing bugs, you can launch the app on Google Play or App Store. Uploading an application on Google Play takes less time than the App Store and is less complicated than uploading the app on the App Store.
Creating an application takes time and is complicated, if you wish to create an application, you may have to consider using service providers. Astra Studio offers application creator services and related services.
Please make sure you do not miss any updated news by following our social media as follows:
Contact Us: Contact us
Medium: Medium Astra Studio
Website: Astra Studio