Starbucks joining the NFT world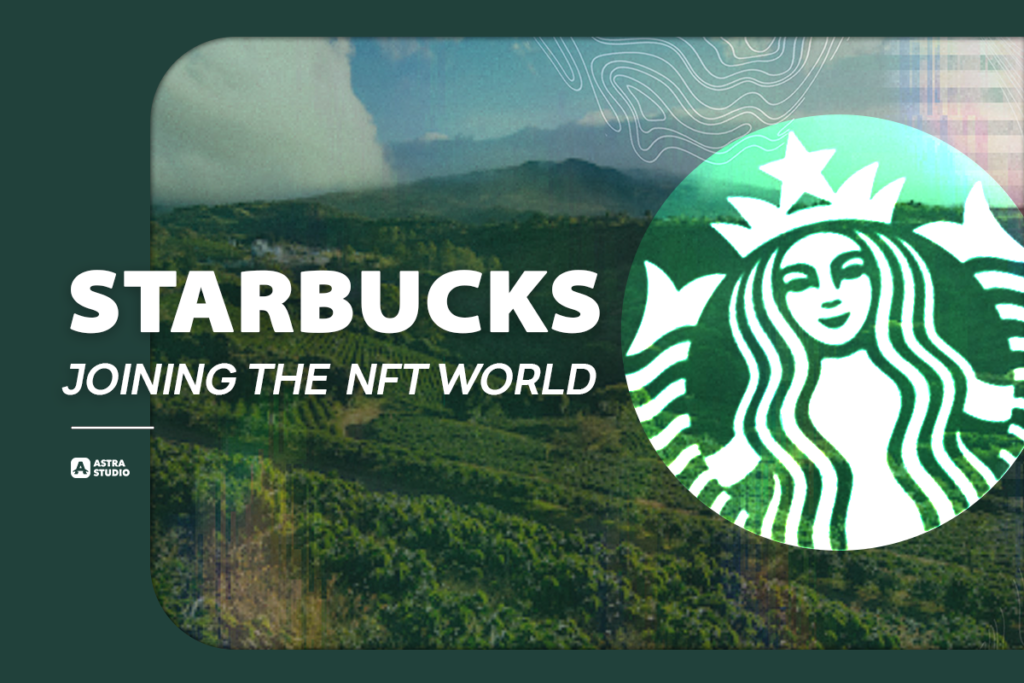 Starbucks started joining Web3 for members of the 'Starbucks Odyssey' program to earn and buy NFTs to gain access to products and special activities.
What is Starbucks Odyssey?
World big brand, Starbucks has announced a partnership with the Polygon platform, which comes with creating a new Starbucks Odyssey rewards program as an extension of Starbucks' existing rewards program. The project entitles users to earn and purchase digital assets known as NFTs, which will unlock certain benefits and an "Immersive coffee experience."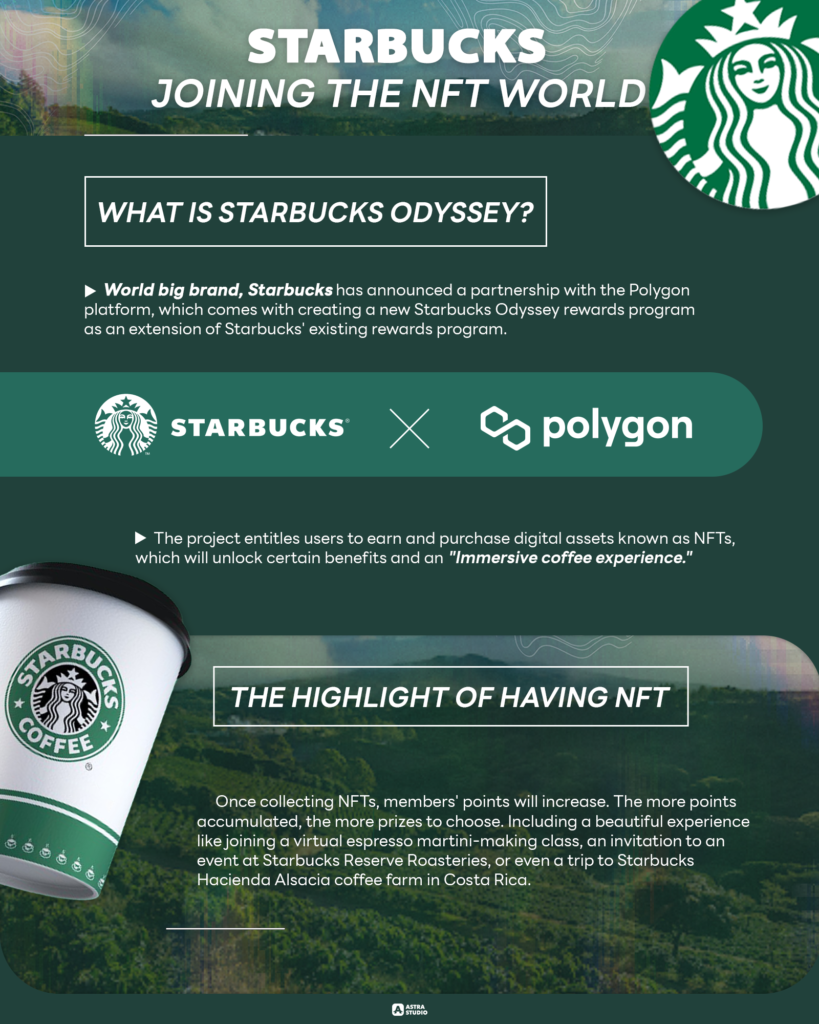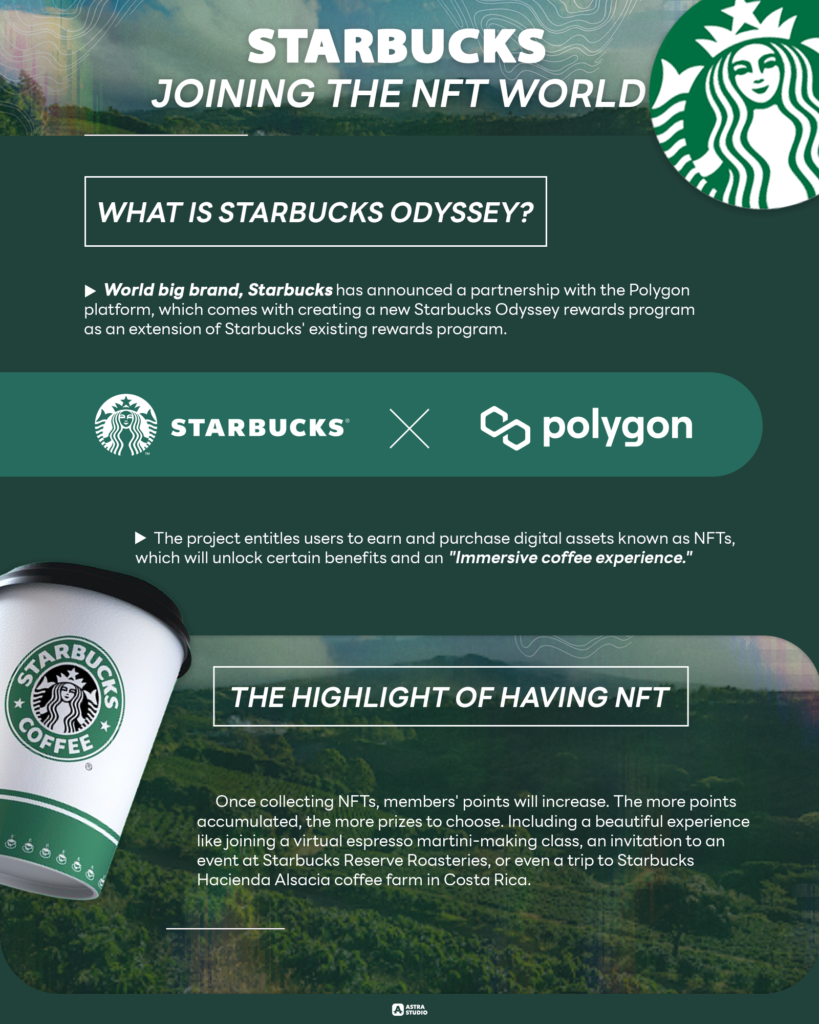 According to the project, Starbucks in the US will prize members and employees. They can play games and do challenges to test their knowledge of coffee and the Starbucks brand. The NFT prize is called the "Travel Stamp (NFT)."
Members can also buy NFTs with crypto or credit cards and exchange them in the customized Starbucks Odyssey marketplace; no crypto wallet required.
The highlight of having NFT
Once collecting NFTs, members' points will increase. The more points accumulated, the more prizes to choose. Including a beautiful experience like joining a virtual espresso martini-making class, an invitation to an event at Starbucks Reserve Roasteries, or even a trip to Starbucks Hacienda Alsacia coffee farm in Costa Rica.
The Starbucks Odyssey web app is built on Polygon and intends to enable low fees and speedy transactions. Plus, part of the profits from NFT sales will be donated to charities, which is now opening for the waiting list for the Starbucks Odyssey, with the program launching later this year.
Noticeably, famous brands or large companies have begun adapting to make it easier for users to access and gain new experiences. And this way of changing drives the brand more attractive as a gimmick to attract customers to join in.
Astra Studio provides a whole of crypto services. You can also choose the format that suits your business. More, we have professional teams to help your project or business come out as efficiently as possible.
Please make sure you do not miss any updated news by following our social media as follows:
Facebook: https://www.facebook.com/astrastudio.digital
Medium: https://medium.com/@AstraStudio
Website: https://astrastudio.digital/