Get to Learn Business Opportunity in Metaverse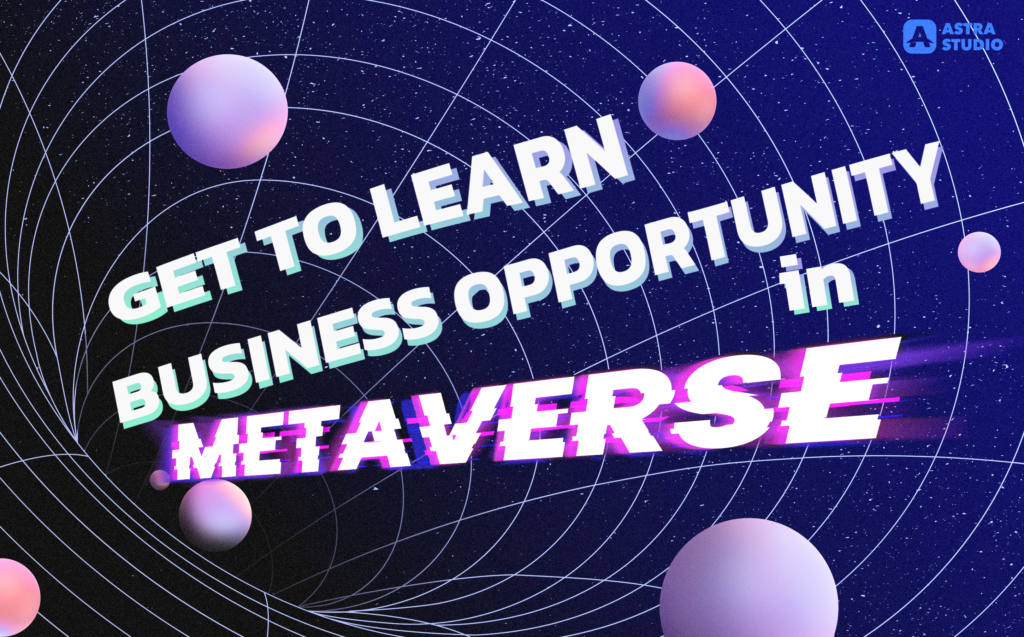 Everyone who reads this article might have heard of Metaverse. Facebook, one of the largest social media platforms,
also changed its business name to Meta to support the virtual world. Today we will take you to know why many businesses wish to invest in Metaverse.
What is Metaverse?
Metaverse is like a virtual world, where anyone can meet and interact with each others, you can walk, travel, shop, go to museums, go to concerts etc. in Metaverse. Everyone in Metaverse will have their own avatar to represent themself. The Metaverse game is such as Ready Play One, this game is like an Oasis, you just wear Virtual Reality (VR) and explore the virtual world!
The Sandbox and Decentral Land are also an exemplar of Metaverse in Crypto world where people can log in to the Sandbox to meet and play game to earn a passive income.
Many people also interested in Metaverse more than before including business section. Businesses adopt Metaverse to attract a customer base. People nowaday stay home rather than going out so they incline to spend more time online. Therefore, let's see how businesses adopt Metaverse into their business model?
Music Business in Metaverse
We cannot deny that Korean music industry is very popular right now. Korean music industry also created and invest in Metaverse. For instance, SM Entertainment is also gathering its artists and build Kwangya, a virtual world, to help fanclubs interact with their favorite artists. Fans can participate in concert in Kwangya as well. This could be a big surprise for SM Entertainment fans! HYBE Entertainment and YG Entertainment also prepare to create their Metaverse.
Real Estate in Metaverse
Many people who reading this article may get used to buying and selling condos or home in conservative way. But did you know that now the virtual land is another thing that many people are interested in as well, such as Sandbox, the number one virtual planet of the crypto world? There are land prices for sale in millions of baht.
The reason why people are willing to buy land on the Sandbox even if it's expensive because they able to promote their own business on the Sandbox. They can held a concert, building shopping malls, and creating games, etc. on the Sandbox. The Sandbox platform provides various options for users to entertain its service. Therefore, many people are interested in the land on the sandbox. Leading fashion brand Gucci also bought a land on the Sandbox for future development.
In Thailand, Sansiri's condo began to buy a Metaverse land and launched a campaign for its customers when buying a condominium unit. Sansiri will give away 3×3 sandbox land if a customer buys a condo. This way you can make investments both on Metaverse and actual real estate, not just buy and resell it in the future.
E-Commerce Businesses in Metaverse
Do you know that Singapore is very interested in adopting Opportunity in Metaverse to improve online businesses? Singapore is  paving the way to the Hyper-Personalization era and to analyze consumer's behavior.  Furniture Businesses adopt AR and VR technology to improve their sales and attract customers.  The Singapore government sees it's hard to promote online businesses in conservative way.  Therefore, developing Metaverse is very interesting for online businesses in Singapore.  Metaverse can give a new experience for users/ clients.  Many startups in the Metaverse industry feel that Singapore will be a leader in Metaverse in 5-10 years.
All in all you can see that many business industries are adopting and investing in Metaverse so they can keep up with the new trends. In the future, we may see that Metaverse will develop far more than the present day.
Astra Studio understands Opportunity in Metaverse is very important for business these days.  If anyone wish to operate their businesses in Metaverse, we have a team that can advise you.  We have been developing HumanXClub of D.OASIS that many celebrities collaborated to create products in Metaverse.
Please make sure you do not miss any updated news by following our social media as follows:
Facebook: https://www.facebook.com/astrastudio.digital
Medium: https://medium.com/@AstraStudio
Website: https://astrastudio.digital/