7 Ideas of how to make profit from creating a website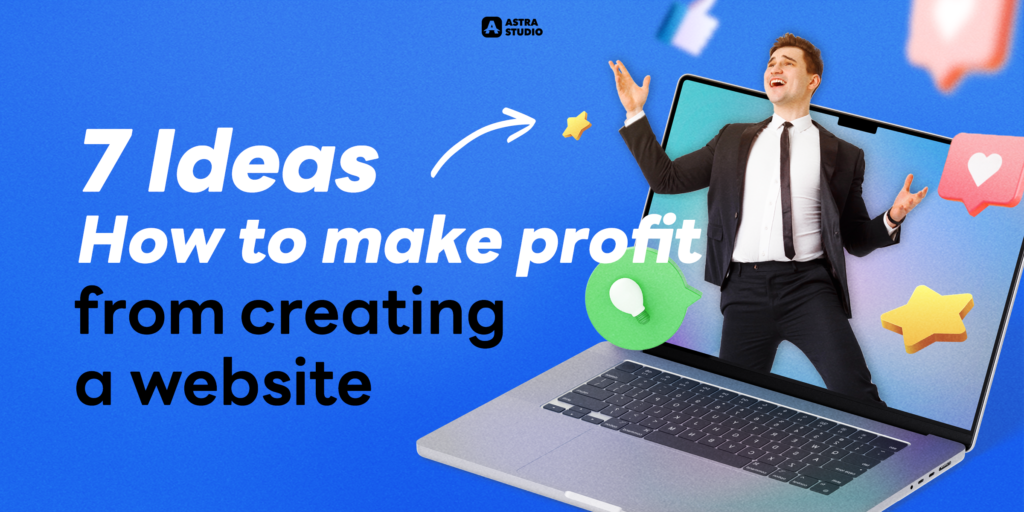 Today, we have new ideas for creating a website and factors to consider before starting to talk about. Let's get started.
Whether your goal is to create a professional online presence, showcase your work, or share interests, these website ideas will inspire you to creating a website. 
1. Blog
Starting a website also means creating a blog to present writings in many aspects according to expertise or related content.
Blogs can be valuable features on most websites. Also, starting a blog can open up many opportunities. People use blogs to connect with others, present their writings or share their expertise. Ultimately, some even figured out how to monetize their blog and do it full-time. These blog templates are helpful for plug-and-play options. And you can also use these templates for sparkling your website design ideas.
5 Guidelines for SEO Writing
For example, Astra Studio, we have a variety of services, and the articles are diverse to respond to users to know more about our services.
2. E-Learning Website
If you are an expert in any field, try creating an e-Learning website as a platform to educate about your area.
These sites can include videos on any topic you're good at and engage viewers with free video offerings. Then, viewers might pay for access to longer and more explicit content. Creating these tutorials is an effective way to make money online.
Such as SkillLane, a platform that combines many online courses and has a wide variety of content that can support many users. Some lessons also come with a certificate for users to grow in other areas.
3. E-commerce Website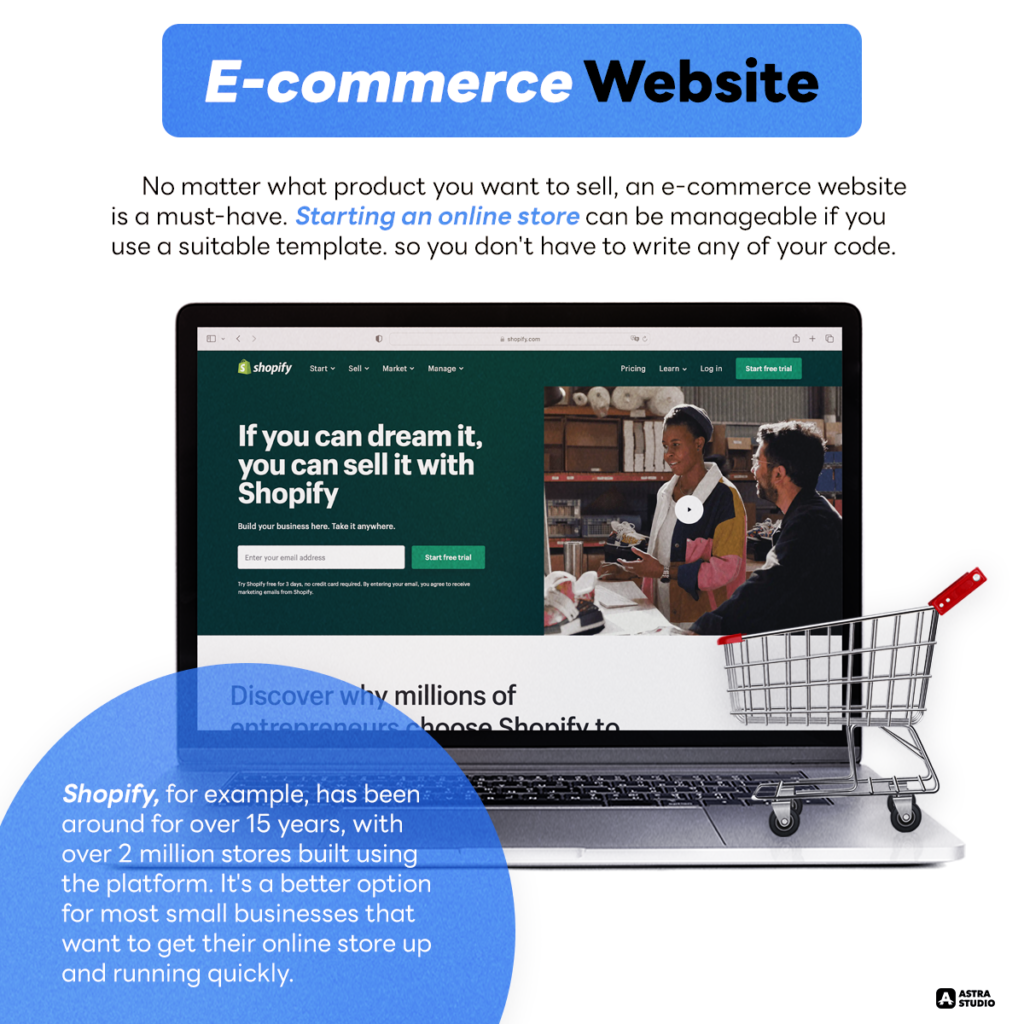 No matter what product you want to sell, an e-commerce website is a must-have. Starting an online store can be manageable if you use a suitable template.
Some websites have hundreds of e-commerce templates; each template has all the essential features like secure payment processing and multi-channel selling capabilities built-in, so you don't have to write any of your code.
Shopify, for example, has been around for over 15 years, with over 2 million stores built using the platform. It's a better option for most small businesses that want to get their online store up and running quickly.
4. Portfolio Website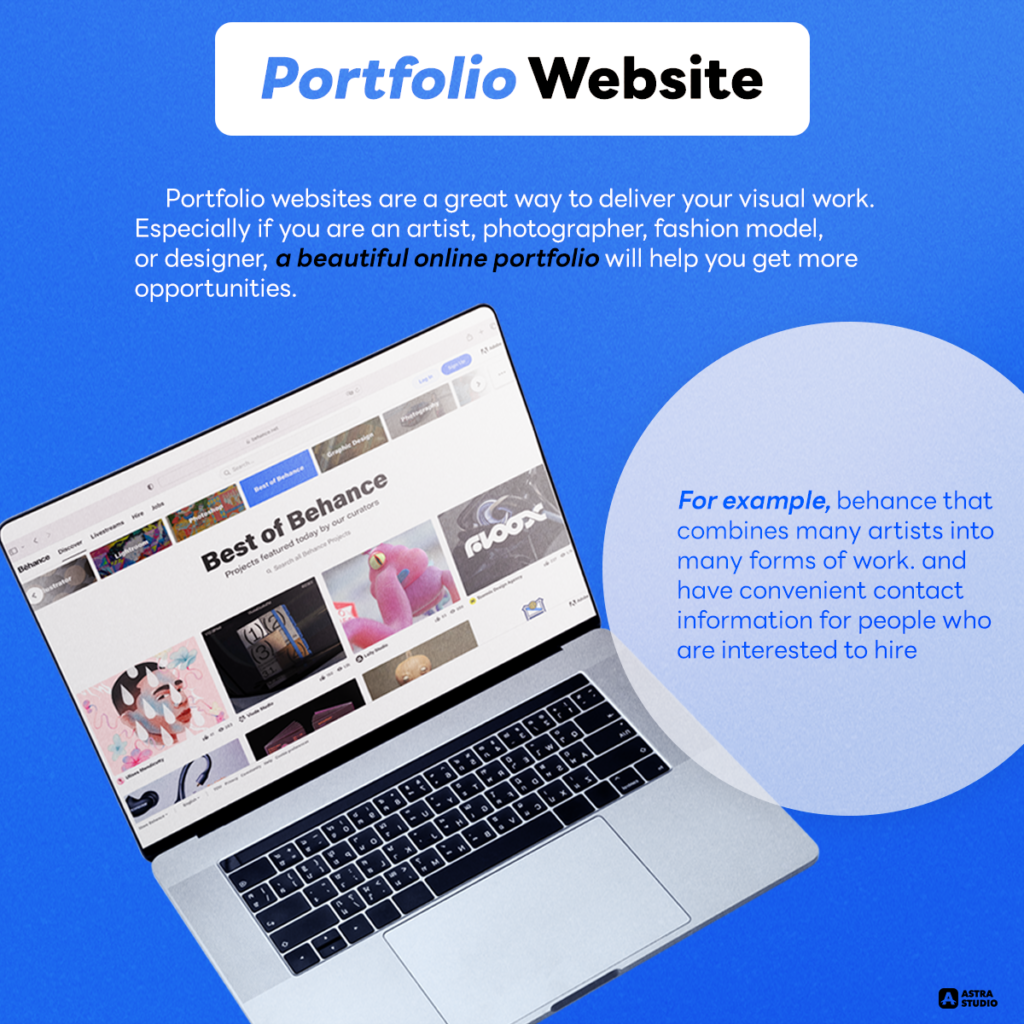 Portfolio websites are a great way to deliver your visual work.
Especially if you are an artist, photographer, fashion model, or designer, a beautiful online portfolio will help you get more opportunities. It can also help you develop a fan base when you create an online portfolio. It would help if you also linked to your social media profiles from your website to view your work on many channels.
5. Non-profit Websites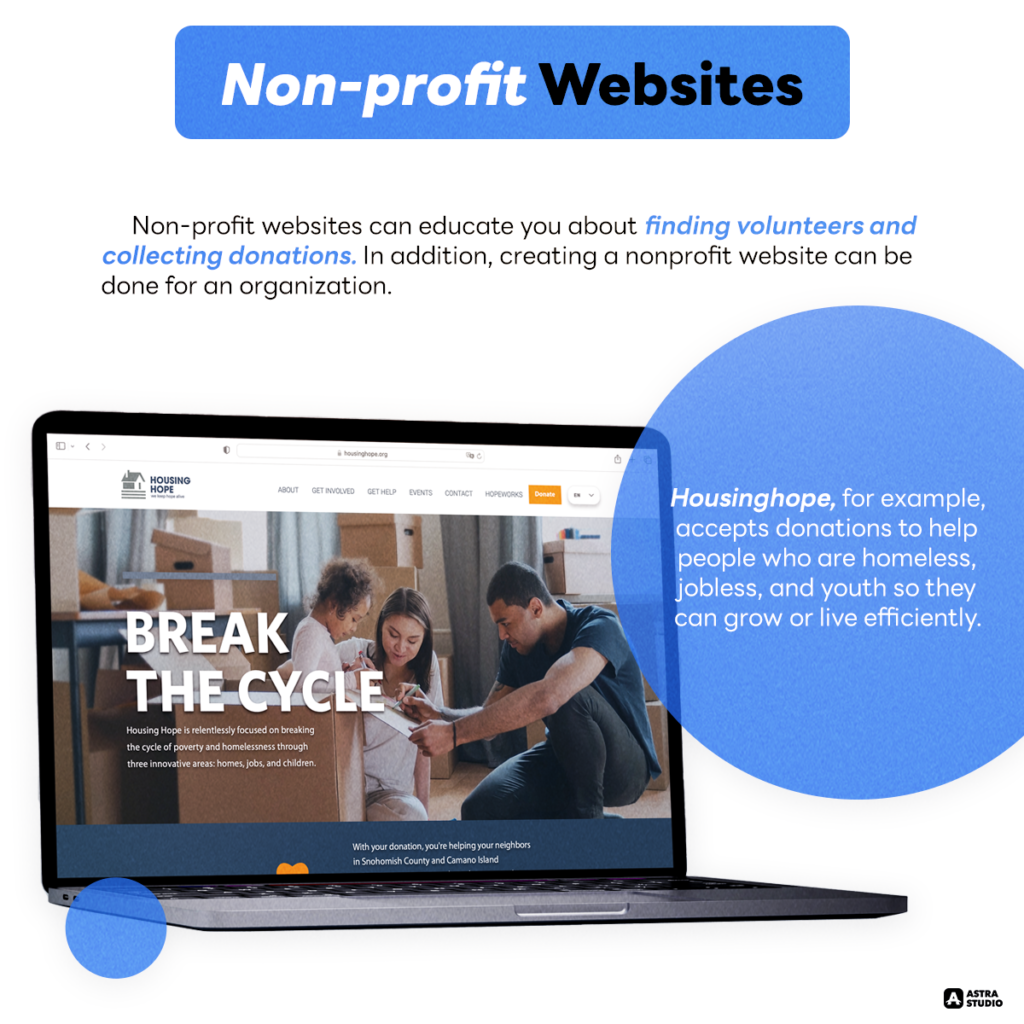 Non-profit websites can educate you about finding volunteers and collecting donations. In addition, creating a nonprofit website can be done for an organization.
Housinghope, for example, accepts donations to help people who are homeless, jobless, and youth so they can grow or live efficiently.
6. Business Website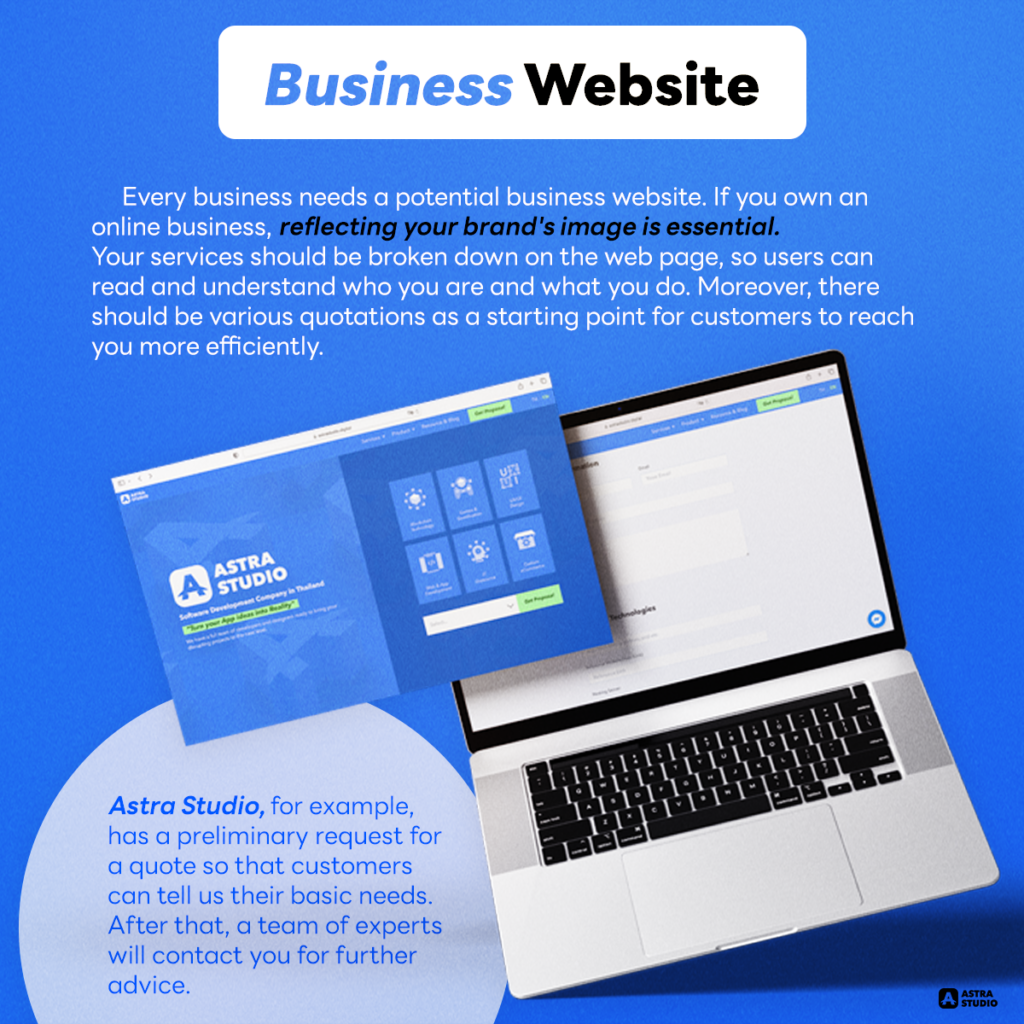 Every business needs a potential business website. If you own an online business, reflecting your brand's image is essential.
Your services should be broken down on the web page, so users can read and understand who you are and what you do. Moreover, there should be various quotations as a starting point for customers to reach you more efficiently.
Astra Studio, for example, has a preliminary request for a quote so that customers can tell us their basic needs. After that, a team of experts will contact you for further advice.
7. Personal Website
From all website ideas, the idea is for everyone, regardless of our hobbies, careers, or goals. We can all benefit from a personal website.
Use your site to tell your personal story, show what you do, or create your presence on the web; you may get sponsorships from famous companies. Also, it is possible to put banners on your web page.
Astra Studio offers services for anyone interested in building a business or personal website. We have a team of experts ready to advise you from beginning to finish so that your project will turn out as expected.
Please make sure you do not miss any updated news by following our social media as follows:
Facebook: https://www.facebook.com/astrastudio.digital
Medium: https://medium.com/@AstraStudio
Website: https://astrastudio.digital/