Get to Know 5 NFTs Created by Thai People
NFT or Non Fungible Tokens is a type of digital asset which could not be duplicated or copied or replaced.
NFT is a very trending asset in the Crypto industry. Today we will get to know NFT projects that were created by Thai people and might interest you.
3 Landers
Thai NFT project that goes international! 3Landers was created by Khun Pom from 3LandBoy. He is an artist and Co-Founder of this project. His project was inspired by Manga in the 90th Century.
The lowest price was 1.75 ETH or around 150,000 Baht. Before there was trading volume around 1,700 million, went to 2nd rank NFT that has the most trading volume on OpenSea, which was a very great news
Ape Kids Club
Ape Kids Club was created by Khun Kun Victor, the designer who has experience for more than 10 years. Khun Kun launched collections of more than 10,000 pieces. Khun Kun also collaborated with Community Board Ape Yacht Club and trading volume is more than billion baht, of which quite high
Gangster All Star by The Duang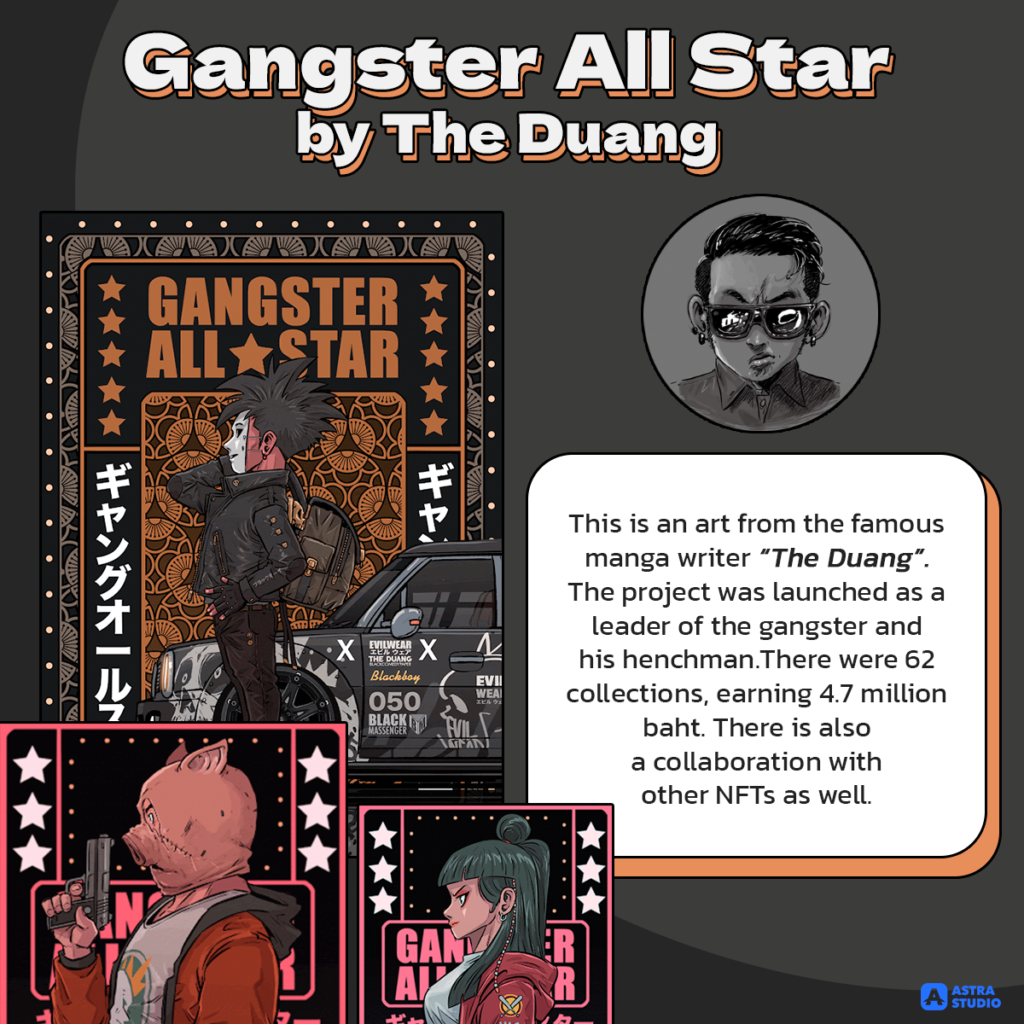 This is an art from the famous manga writer "The Duang". The project was launched as a leader of the gangster and his henchman. There were 62 collections, earning 4.7 million baht. There is also a collaboration with other NFTs as well.
The Invitation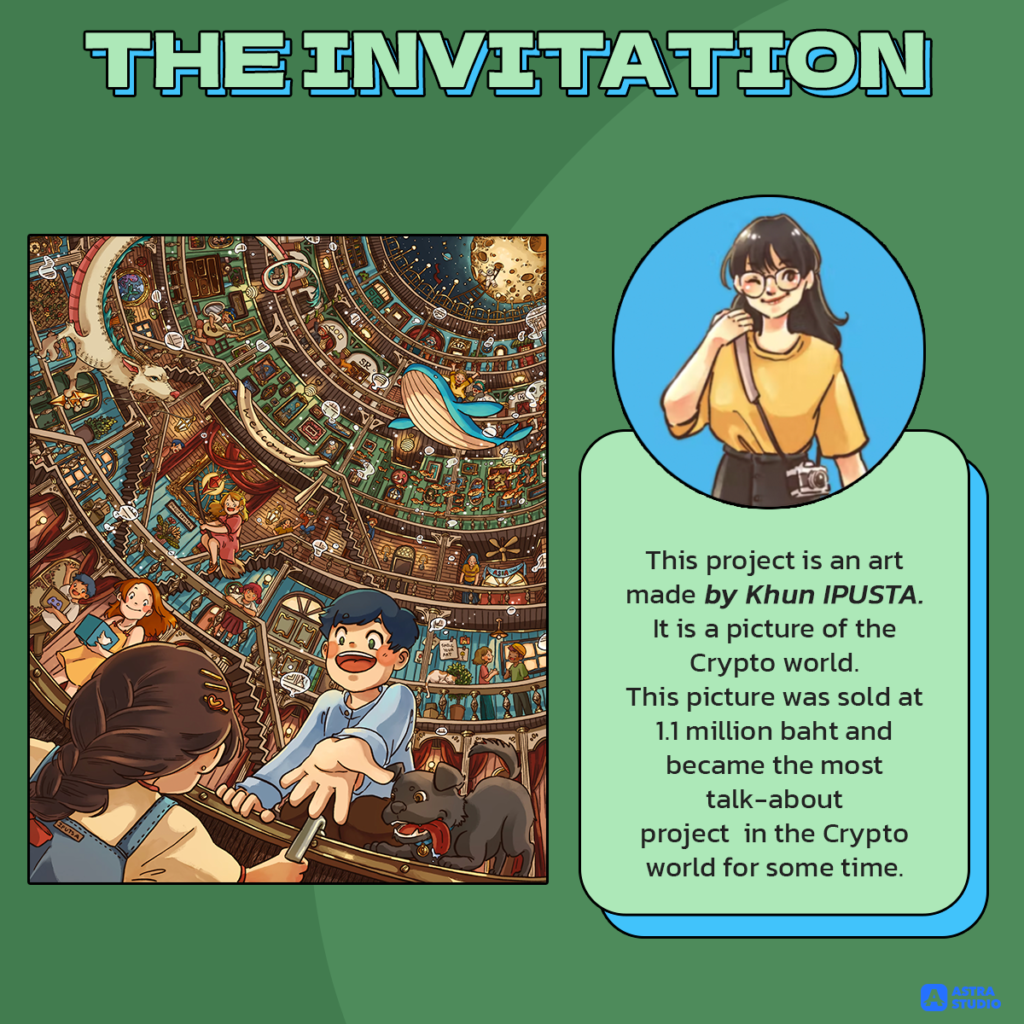 This project is an art made by Khun IPUSTA. It is a picture of the Crypto world. This picture was sold at 1.1 million baht and became the most talk-about project in the Crypto world for some time.
Time to be King
This is an NFT from Mew-Phanuwat Chukerd's collage. It is a combination of Egypt and Renaissance art, which can be priced up to 120,000 baht in just 2 hours! (prices above were quoted on February 2022).
Please make sure you do not miss any updated news by following our social media as follows:
Contact Us: Contact us
Medium: Medium Astra Studio
Website: Astra Studio